Onesies! The Cutest Outfits on Earth
As a proud dad of a little boy, I understand the importance of finding the perfect baby clothes. I don't only look for comfortable clothes but some that reflect our family's sense of humor. That's why I'm hyped to share my experience with Finn and Emma's Organic Baby Boy Onesies.
(Yes, I understand that many of the pictures I've included are with girls… But these onesies will be awesome on any little boy as well…)
Onesies are basically 'a baby bodysuit' and they are a great idea for new parents. They are, quite literally, the cutest pieces of clothing on earth. Come on! Cute as a button right?
They also make the perfect gift for any occasion. With their funny sayings, cute designs, and organic materials, Finn and Emma have created a collection of newborn onesies.
These mini PJ's will keep your little boy looking adorable and feeling cozy during his first days. Let's check out the details of these delightful baby bodysuits! Say that 10 times fast…
You will see more of them at the end of this post.
This company offers seasonal outfits during a special time of year as well as a whole bunch of great gift ideas for new babies. From newborn gifts, baby shower gifts or simply making their first onesie into a great keepsake, Finn and Emma have got you covered with much fun and timeless style!
**Affiliate Disclaimer—This page contains affiliate links and I earn a commission if you make a purchase through one of the links, at no cost to you. As an Amazon and Share a Sale Affiliate, I earn from qualifying purchases.**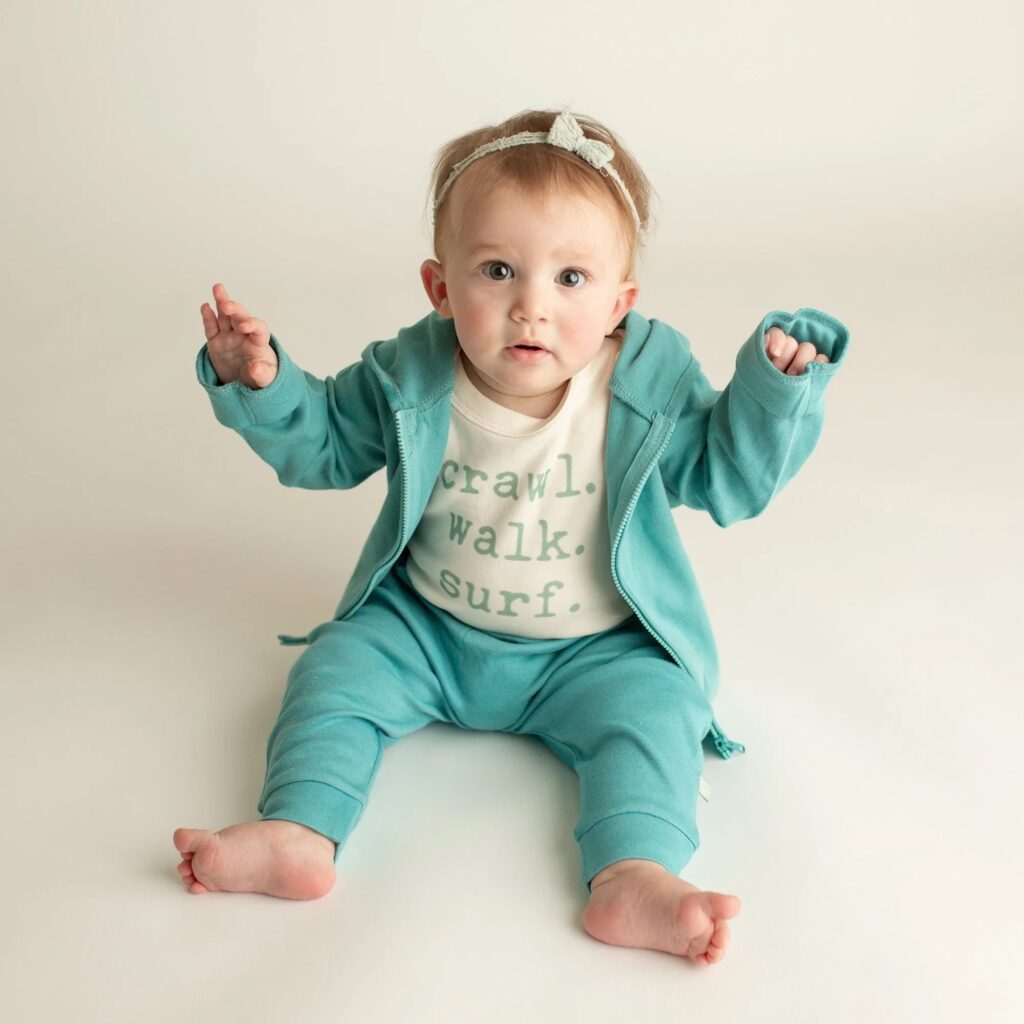 Superior Quality and Organic Materials
When it comes to our little guy's delicate skin, safety is our top priority. Finn and Emma understand this concern, and that's why their baby boy onesie fashions are made with 100% organic cotton and non-toxic dyes. These materials are gentle, hypoallergenic, and free from harmful chemicals, ensuring your baby's comfort and well-being.
A Variety of Designs and Colors
Finn and Emma's onesie collection offers a plethora of options to suit your style and your baby's personality. From charming animal prints to whimsical patterns and witty sayings, you'll find an array of designs that will bring a smile to everyone's face.
Additionally, their organic onesies for boys come in different colors, allowing you to mix and match them according to your little boy's wardrobe.
Funny Sayings for Extra Cuteness
Nothing brings more joy than seeing our new baby dressed in something funny. Finn and Emma's baby boy onesies are adorned with hilarious sayings that are sure to elicit laughter and adoration from everyone who sees them. Whether it's a cheeky quote or a clever pun, all in all these funny baby onesies add an extra dose of charm to your little boy's attire.
Need some more puns? Have a look!
Suitable for 0-3 months ++
Finn and Emma's baby boy onesies are designed to grow with your little one. With sizes ranging from newborn to 12 months, you can continue to enjoy their adorable onesies as your baby boy reaches new milestones.
The adjustable fittings and easy snap closures make dressing and diaper change a breeze. This in return saves you time and ensures your baby's comfort.
Versatile and Practical
These organic onesies for boys are not just cute; they're also practical. The short-sleeve design is perfect for warmer months, keeping your little one cool and comfortable. Onesies can be worn as standalone outfits or layered with other clothing during cooler seasons, allowing for year-round versatility.
Ideal Newborn Gift
Looking for unique baby gifts for new parents? Finn and Emma's baby boy onesies are an excellent choice. Great for a baby shower, a birthday, or just a thoughtful gesture, onesies are sure to delight any new parent. Their high-quality and adorable designs, make for a memorable and unique present that stands out from the crowd.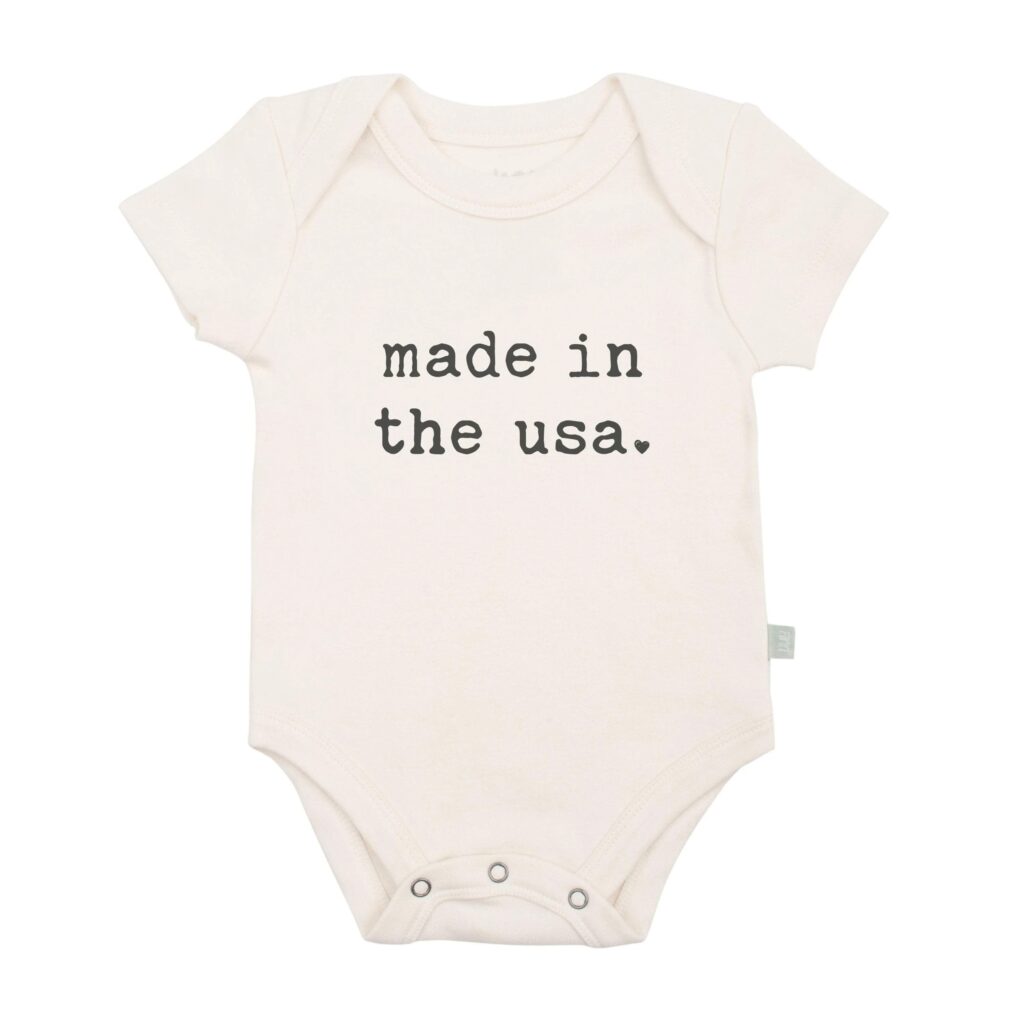 More Than Just Baby Boy Onesies
Finn and Emma also offer a delightful collection of organic onesies for baby girls and so much more. So, if you're looking for cute gifts for friends or family who have welcomed baby girls, you'll find an equally charming assortment of baby girl onesies to choose from.
Their dedication to organic materials and clever designs extends to all their products.
Conclusion
As a dad, I couldn't be happier with Finn and Emma's Organic Onesies for Boys. They combine the elements that matter most to me: comfort, style, and a touch of humor, and they make a great choice and a cute gift. These organic onesies not only keep my little boy looking adorable but also is a great way to provide peace of mind knowing that they are made with safe and eco-friendly materials.
Browse Finn and Emma's site. They offer a range of options that will bring a smile to your face in the best way possible. These funny onesies will make your baby boy's wardrobe truly special. Whether you're a new parent or looking for the perfect gift, these baby boy onesies are a fantastic choice. They will undoubtedly become cherished favorites in your little one's wardrobe and transform your own baby into a little heartbreaker!
This post was written as my view of being a new daddy way back in 2017.

Hey You!! "At our Facebook group for fathers, you'll find a safe and supportive space where you can share your experiences, ask for advice, and connect with other dads from around the world. Join us today!!"